Engineering
University Centre Somerset has a thriving Engineering Department with both the Energy Skills Centre and the Advanced Engineering Centre in Bridgwater, plus the National College for Nuclear in Cannington, providing outstanding learning environments.
We provide state-of-the-art, bespoke workshops and teaching areas designed specifically for construction professionals and various disciplines within the diverse field of engineering, ranging from manufacturing to nuclear.
Our commitment to growth is evident through the substatial investments we have made in recent years across all of our campuses that has seen these departments thrive. These investments are a testament to our valued partnerships with industry leaders such as EDF Energy, the Nuclear Decommissioning Authority, and the National Skills Academy (Nuclear). Through these collaborations, we ensure that the education we provide keeps up with the exciting pace of modern technology.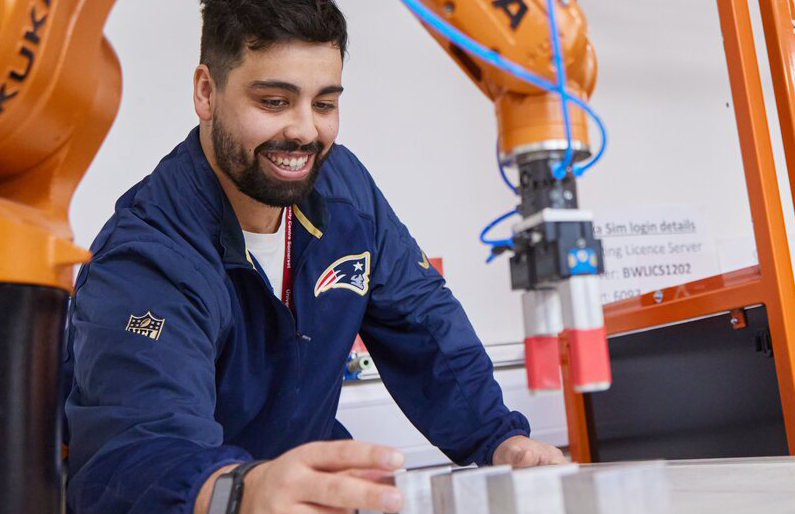 Our dedicated team of professionals, coupled with our cutting-edge facilities, allows us to offer students an extensive range of full-time and part-time higher-level engineering qualifications. Whether you aspire to achieve an HNC, HND, Foundation Degree, or Honours Degree, University Centre Somerset has the perfect path for you. We also offer select qualifications as part of an Apprenticeship program, so that you can earn while you learn. Our courses combine practical and theoretical learning, providing you with a well-rounded education that open a world of possibilities in your chosen career.