Dawid's business began when he was in Level 3 student at Bridgwater & Taunton College. He set up a discord server, shared his work, and began growing a brand. Over time, he started to receive commissions that meant he not only could start earning money but build his confidence.
Sadly, in 2021, Dawid experienced a set-back, with personal losses causing him to lose track of the business, losing his following and clients he'd so carefully built up. This was frustrating, since working freelance relies so much on a good relationship and rapport with customers.
Despite this, with perseverance and the skills he is learning on the Creative Digital and Graphic Design degree programme, Dawid has begun not only rebuilding his brand, but expanding into new areas.
Currently working in the esports industry, Dawid is a graphic designer for an up-and-coming organisation 'Goldgang esports'. Their steadily growing user base has allowed Dawid to network and expand his business, 'Beyond Design'. Recently, this meant Dawid could introduce a fellow UCS student to his team.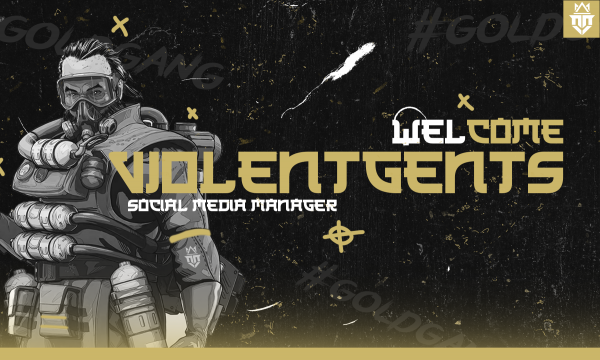 It is important to Dawid that he continues his education with UCS. Learning typography has allowed him to expand his design skills while developing his business as a whole, gaining more clients along the way.
"Education right now is the key for me. Learning new skills has helped me create designs that fit clients' needs and just in general are pleasing to look at. I'd like to thank our course leader, Matt Cox, for teaching me how typography can be tailored and used in so many different ways across my designs."
Learn more about Creative Digital and Graphic Design here.