This week we are beyond delighted to welcome visitors back to our Creative Arts End of Year Exhibition at the Arts House on our Taunton campus, for the first time in three years!
The exhibition showcases incredible student work in Art & Design, Photography, Graphic Design, Music Production, Fashion & Textiles, Media Make-up, Fine Art and Media Production.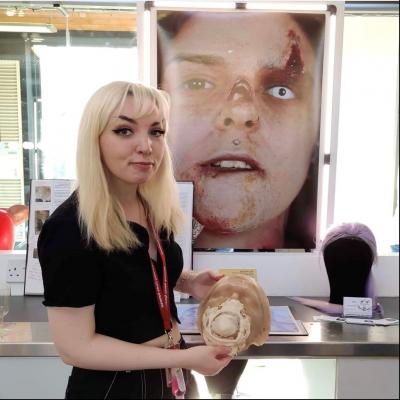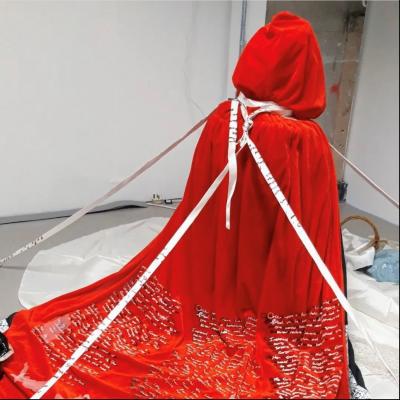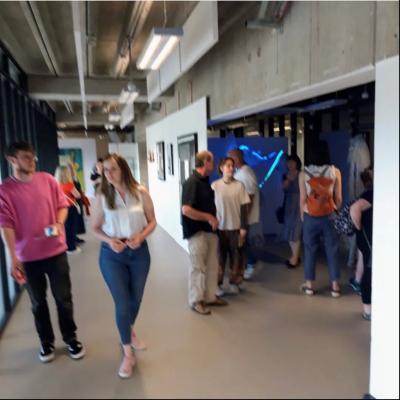 'HERE' launched with an opening event on Tuesday 14 June attended by over 500 people including creative industry professionals and friends and family of our students. Music Production student Meriden treated guests to a wonderful acoustic set in the warm evening sunshine, while others cooled down with ice creams and drinks, mingling with Media Make-up characters such as aliens, vikings and Bridgerton-style characters.
Matt Cox, Curriculum Manager said,
"It was wonderful to welcome so many people into the Arts House to celebrate our students' hard work and achievements, particularly after the past two years' shows have been restricted to online. Students have demonstrated that they are certainly ready for their next steps into industry, and we wish them well in the exciting careers that are ahead of them."
The exhibition remains on view during weekdays at the Arts House until Wednesday 22 June, no need to book.
Find out more about the Creative Arts Degrees and Diplomas at UCS here: https://www.somerset.ac.uk/creative-arts-.html